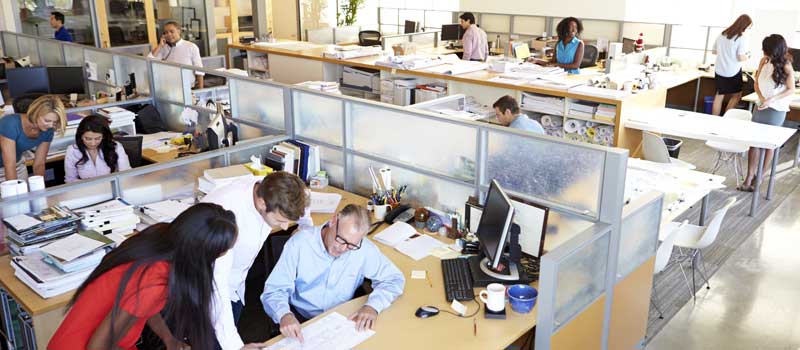 Over the last 7 years I have had the opportunity to work with dozens of insurance brokers across Canada. One of the most frequently asked questions I get regardless of where I am (province) or what BMS is being used is 'can you help us build a standard workflow?'
The answer is yes… most of the time.
Standard workflows are great – they generate all kinds of wonderful benefits.
They give us standardized coding – this leads to reports that actually make sense; ones that management can actually use and have confidence in.
They act as a training tool. Fantastic when a new hire arrives – starts them off on the right foot!
They offer transparency AND transferability. If someone isn't at their desk when a client calls, at least we'll know where to find information.
They SHOULD look like this: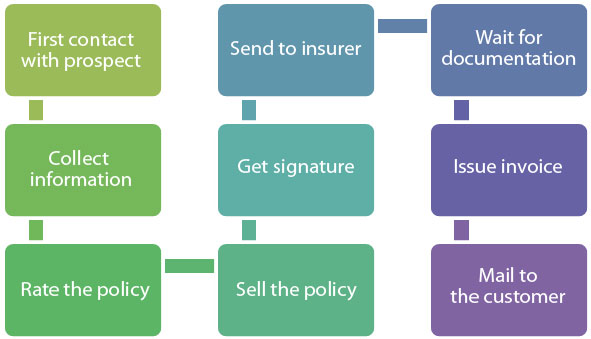 But they often look like this: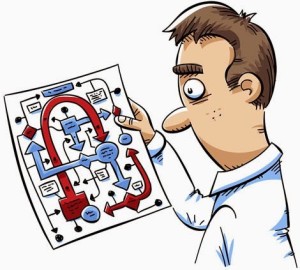 The biggest challenge is that standard workflows are VERY difficult to define, especially in the current Canadian P&C industry. Why is this? Too many choices, too many options, TOO MUCH VARIETY!
As soon as we have two of anything, we have variety. And variety kills the flow in a workflow.
And we have a lot of variety in our industry:
Multiple technologies (Broker management systems, voice recording systems, policy management systems, rating tools, versions of Outlook) with integration "challenges"
Multiple insurance company contracts
Multiple product offerings
Multiple options and endorsements available EACH with its own set of underwriting criteria, rates and conditions
Multiple carrier portals
Multiple optimal methods of communication (phone, email, portal and yes, fax)
So can we build a standard workflow when nothing is standard to begin with?
Next blog: Getting our flow back!
Efficiency
Modern workflows help you grow.
Learn more
Strategy
Plan your work and work your plan.
Learn more