From Price to Value: The customer experience shifting perception.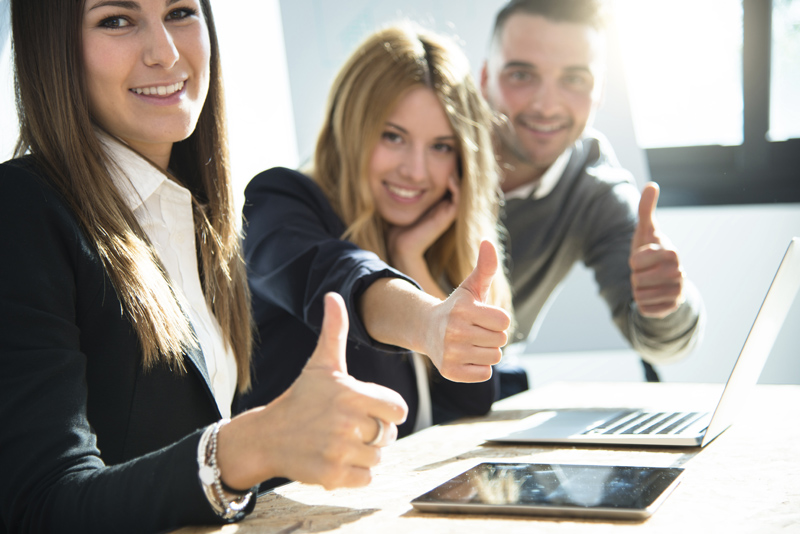 It's popular these days to refer to the "3 Ps" of "something" when putting together a blog or white paper. To be part of that bandwagon, I will be discussing those "3 Ps" that I feel are most relevant: First thing you need to do is look at the 3 "P's" within your brokerage and honestly ask yourself, "Are we truly driving a great customer experience (the eight points outlined by the Cranfield University study) through our people, processes (operations and technology) and the products that we offer?"
The key to a successful transformation is to imagine the processes in your organization from the point of view of your customer. That's where the journey to successfully delivering a new value-added experience for your clients begins.
Let's look at the first P:
People. HR professionals will tell you that if your people are not engaged with your organization and your brand, good luck getting them to deliver that desired experience to your clients! If employees don't like working for you and/or they don't like their job, the client will definitely feel it! How about your employees' skill sets? Do they have the training to understand what drives the customer experience and how their interactions with their clients affect it either positively or negatively? I between insurance brokers and their customers for over 10 years and my, quick answer is NO! With today's customer expectations, our employees don't REALLY know how to drive a good customer experience.
Process, our second P! This is a tricky one! As it stands, the existing workflows and technologies we *use as insurance brokers are definitely counter-intuitive to driving an exceptional customer experience! Our industry stakeholders, from carriers to technology suppliers, have to work effectively together to truly develop better solutions. We are far behind other service industries and our current processes do more to impact the relationship in a negative way than in a positive way. A lot of talk is going, (Amazon, Google and eBay) coming, into our market space. If they do, their competitive advantage will be the ease and speed in which they process requests. From my perspective, it won't be just the price that drives consumers to their product.
The 3rd P is Product. Our products are outdated and insurance companies don't do nearly enough to offer distinctive points in their product that differentiate them from the pack. Insurers would also benefit from taking the time to develop effective marketing material outlining their differentiators in a way that allow brokers to discuss them easily with their clients. Going forward, brokers need to understand that selling insurance alone won't be enough; they will want to offer a variety of products and services that are complementary to insurance yet enhance the customer experience by 'bundling' them with standard P&C products. What does that mean? As examples, brokers could associate with contractors, mortgage brokers, homecare services, etc. New relationships will need to be formed and "Value" created within the insurance offering.
OK, so now we need to talk about how we're going to do all this. Take the 3 "P's", combine them with areas of opportunity and plan out the course of action to bring your brand up to the standards set in today's "Experience Economy."
Organizations need to do whatever they can to engage their employees so that they can drive the desired results. They need to follow fundamental HR best practices, such as having employees become involved in the process, rewarding them for positive results and allowing them to collaborate to conceive and realize ideas. Training and coaching is fundamental. Employees need better training on sales, communication and customer service. Sorry, a three-hour morning seminar at a local hotel is great but it's no longer enough. Brokers need to invest money into comprehensive programs that not only change the culture but also support the employees through the transformation with effective coaching support and tools. 9-9Call recording can be a great start!
Brokers need to listen to their employees and see if/how the eight factors are being delivered in the message.
Customer journey mapping can illustrate the workflow process. Start with one process, like the new business process. Map out each step! There are often between 15 to 20 steps in a new business workflow. Look at it from the clients' perspective and look for "moments of truth."
Where in the process are you given an opportunity to shine? J.D. Power's 2015 Canadian Home Insurance Study stated that "Understanding the billing statement is one aspect of the interaction experience that Gen Y customers are struggling with more than other generations, with only 55 percent saying they "completely" understand their billing statement." So perhaps it's time to build an internal process to send a quick email to clients after they have received documentation to ensure they understood it?
Another moment of truth is the claims process. How many brokers have set service-level agreements within the organization to follow and support their clients throughout the claims process? Most choose a passive approach of "if there is a problem, the client will call me." Sorry, but that's just not good enough anymore! This is shine!
We have to get to know our products better! A lot better!
The "directs" only have one product. We have MANY! That's what makes the broker's job more challenging but that's the core of our differentiation!
Many brokerages will build easy-to-read charts highlighting key features and benefits of their various insurers. It really makes all the difference!
I have endless examples of brokers who are able to sell a product at a higher price based on their product knowledge and how at ease they make the client feel about the product.
If the brokers continue to focuses on price, then THAT become the "value". Our approach as insurance industry strategists is to educate our customers to teach their clients fearlessly about the real features and benefits of being insured with an insurance broker and to drive those values through their people, processes and products. Once brokers are driving a better customer experience, they will inevitably see improved retention, greater referrals and more growth. Ultimately, everyone's a winner!
Efficiency
Modern workflows help you grow.
Learn more
Strategy
Plan your work and work your plan.
Learn more